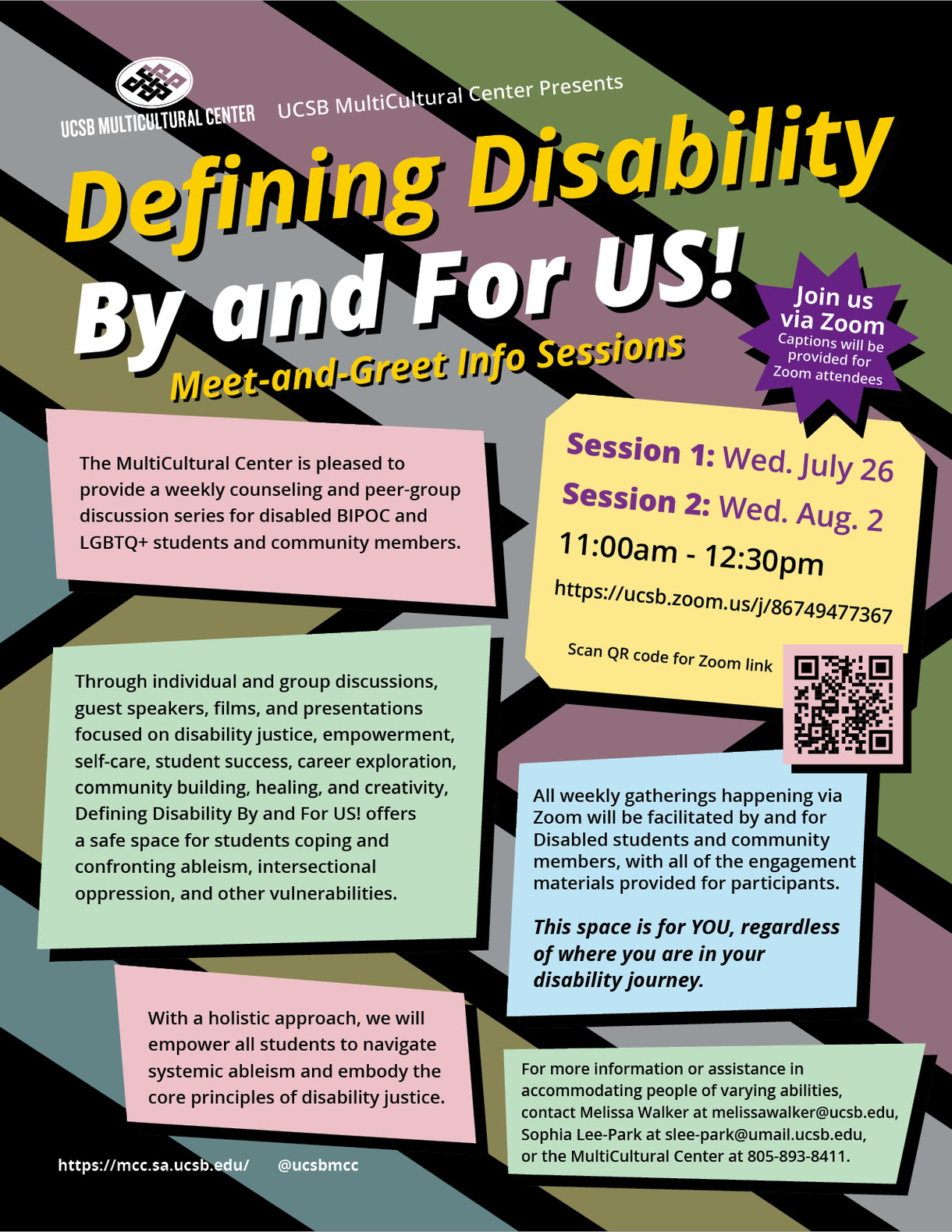 Location: Zoom, recurring weekly
Zoom Link: https://ucsb.zoom.us/j/86749477367
Event Description:
The MultiCultural Center is pleased to provide a weekly counseling and peer-group discussion series for disabled BIPOC and LGBTQ+ students and community members.
Through individual and group discussions, guest speakers, films, and presentations focused on disability justice, empowerment, self-care, student success, career exploration, community building, healing, and creativity, Defining Disability By and For US! offers a safe space for students coping and confronting ableism, intersectional oppression, and other vulnerabilities. With a holistic approach, we will empower all students to navigate systemic ableism and embody the core principles of disability justice.
All weekly gatherings happening via Zoom will be facilitated by and for Disabled students and community members, with all of the engagement materials provided for participants.
Accommodations:
For more information or assistance in accommodating people of varying abilities, contact Melissa Walker melissawalker@ucsb.edu, Sophia Lee-Park at slee-park@umail.ucsb.edu, or the MultiCultural Center at 805-893-8411.