Application Window: Check back in fall for 2024 application updates.
Please note that application reviews will begin in January to allow for the submission of transcripts that include Fall 2023 grades.
In order to decide if RMP is the right fit for you, please review the eligibility requirements listed below, explore the information on our website thoroughly, and consider attending an informational webinar to learn more. You can also prepare for the application process by reviewing the elements you'll need to submit below.
Program Dates: June 17 – August 2, 2024
Please note that admitted students must be available and committed to attend the program in its entirety, including the virtual component.
All applicants must meet the following requirements:
Must currently be a high school student in the 10th or 11th grade (outstanding 9th graders accepted on a case-by-case basis)

Have a minimum 3.8 GPA weighted in UC a–g requirements

Completed a minimum of 12 academic semester courses (or the equivalent in UC a–g requirements)

Must attend the program in its entirety, including the virtual component

Must be in compliance with the university's COVID-19 vaccination policy
The online application includes:
Transcript – You will be asked to upload a high school transcript that shows your entire academic history. You can ask your school or counselor for a copy of an unofficial transcript to submit with your application. It must include the first trimester or semester grades for the 2023–2024 academic school year. Please note that transcripts will be checked and verified before applications are reviewed.

Personal Statement – In a 500 word maximum essay, discuss your goals, values, and reasons for wanting to attend the program.

Writing Sample – Submit up to 3 pages of an English essay, a history paper, or a science report from the current academic year that demonstrates your individual writing ability.

If your document is longer than the limit, please select 3 consecutive pages that best reflect your writing style.

If you are submitting an excerpt from a science lab report, please choose pages that contain the least number of graphs, tables, figures, etc.

Short Responses – A series of questions so we can get to know you better. In 150 words or less for each response, we will ask you to:

Tell us about an idea or experience that made you absolutely excited about learning or sparked a period of personal growth.

Describe the most significant setback you have faced and the steps you have taken to overcome this challenge. How do you think this experience will impact your RMP journey?

Name one thing you are looking forward to experiencing during RMP.

1 Recommender – Be ready to provide the name and email address of one academic recommender.

Your recommender will receive an email to complete an online recommendation form after you submit your application.

The completion of the recommendation form is required to review your application. This form must be submitted no later than March 29, 2024.

Letters of recommendation are neither required nor accepted.

AP Scores – If you have taken AP exams, you can upload a copy of your official scores. You may scan or download/print your scores from the College Board or other official institutions.
International Students: TOEFL/English language proficiency exam scores are NOT needed for International applicants.
A limited number of scholarships are available and awarded based on need, qualifications, and availability. Priority is given to California residents. If you are interested in applying for a scholarship, you can indicate your interest within your online program application.
If you are admitted into the program, your guardian will receive an email to complete the scholarship application. Please note that your guardian will be required to submit the following:
2023 Federal Tax returns (e.g., 1040, 1040EZ)

2023 W2 forms (if applicable)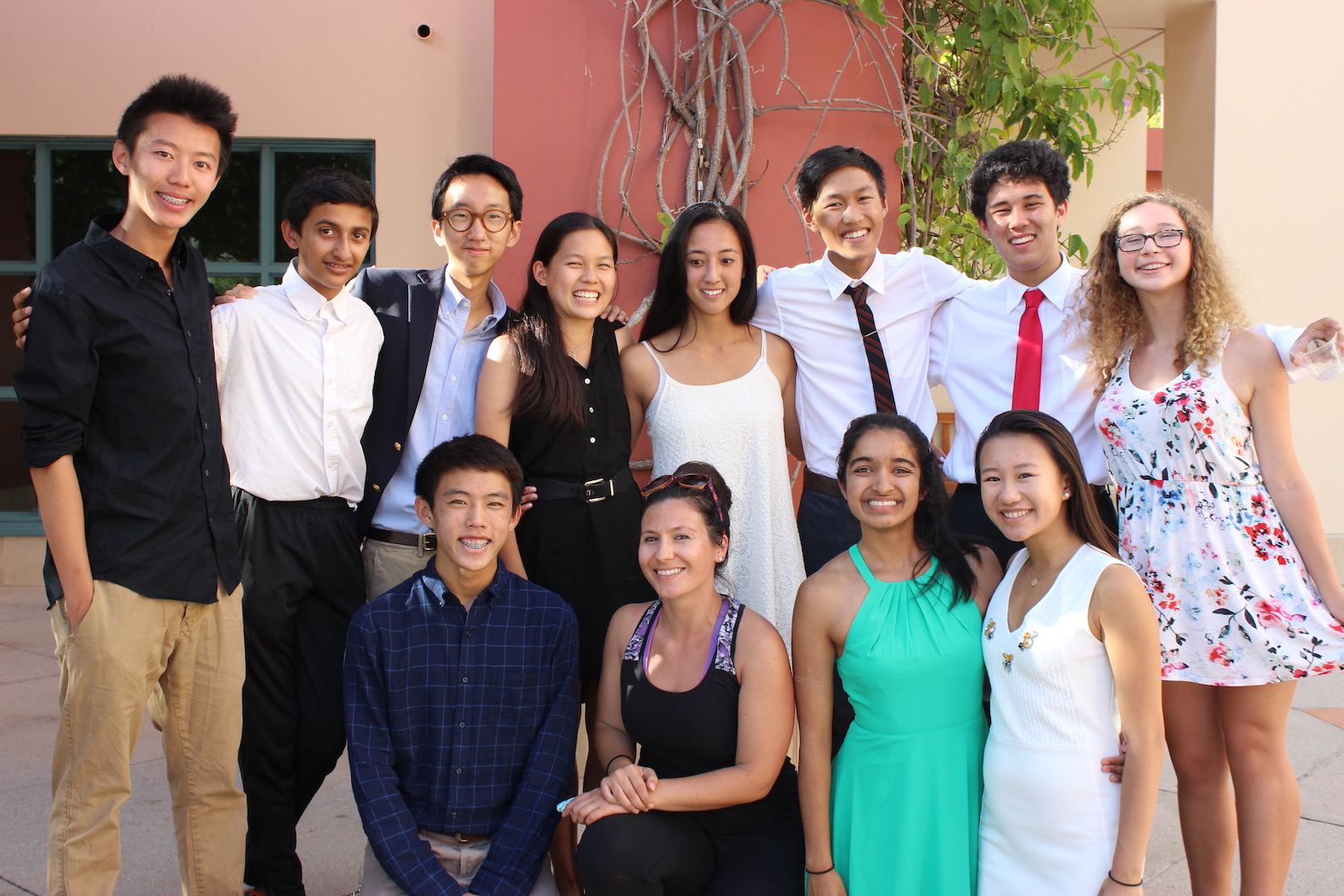 Admission Process & Decision
Students complete an online application.

Applicants are notified via email when the application (including all required materials) is complete.

Completed applications move on to the review stage.

Applicants will receive their admission decision approximately three to five weeks after receiving their completion email.

Admission decisions are made on a rolling basis and communicated via email directly to the applicant.
Contact Us
For more information about the program or to inquire about the application process, please contact: precollege@summer.ucsb.edu.