Our Pre-College Programs are designed to be immersive, meaning that a student's experience extends far outside of the classroom. High school students admitted into a research program are considered registered UC Santa Barbara students during the summer session, allowing access to a number of resources and amenities to support a transformative experience.
Campus Amenities
As registered UC Santa Barbara students, pre-college participants benefit from access to a large number of computer facilities and full access to campus libraries. Additionally, students can explore the University Recreation Center (known as the RecCen), which features weight rooms, basketball, volleyball, racquetball, and squash courts, state-of-the-art fitness equipment, an Olympic-sized swimming pool, tennis courts, and a track.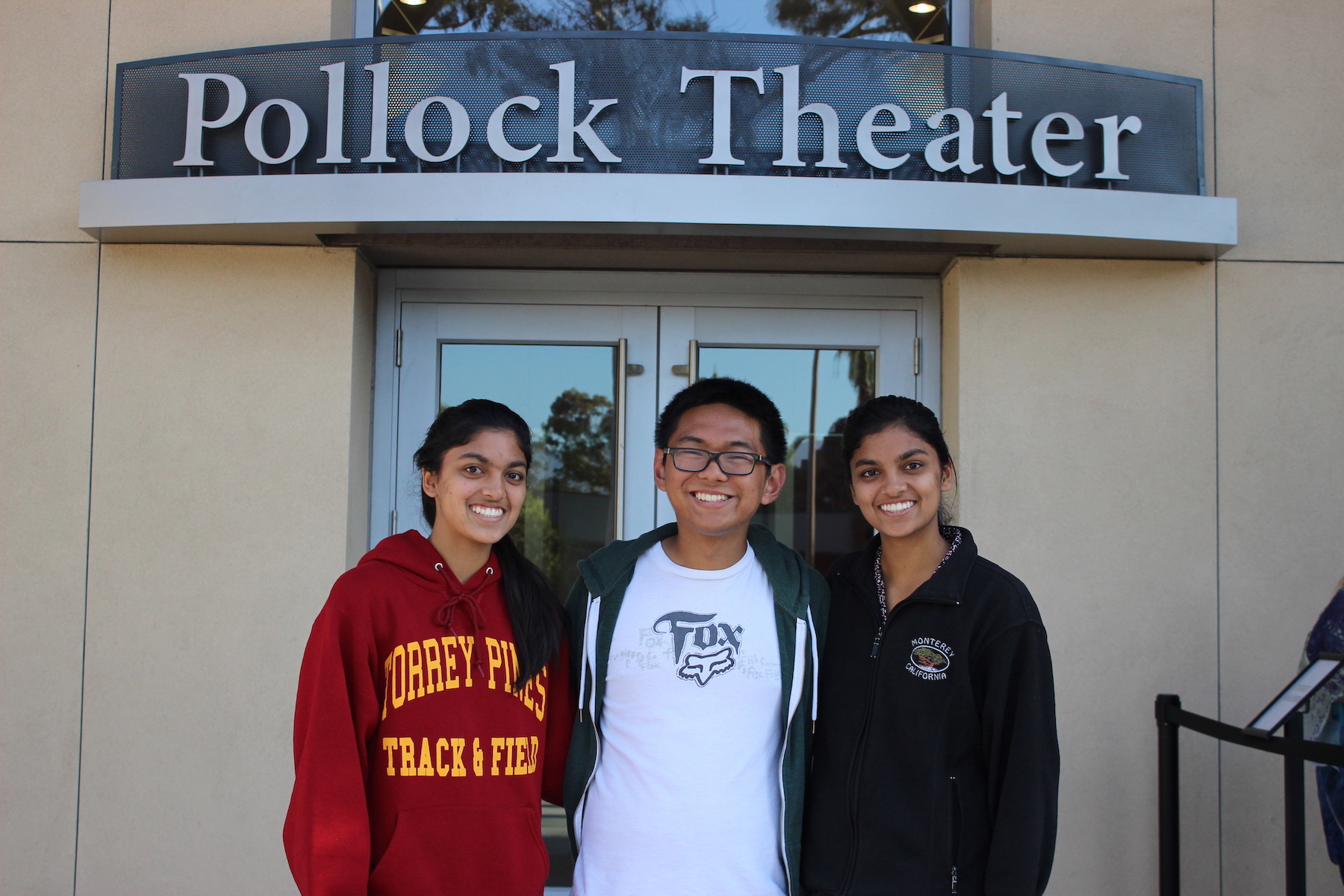 Extracurricular Activities
The lasting impact of the program is not limited to what happens in the classroom and research facilities, but extends to the activities specifically designed to allow students to network with academic professionals and like-minded peers from all over the world. Such activities include:
Friday Mixers: unwind from a busy week in a space for building community with peers from diverse backgrounds.

Development workshops: receive first-hand advice from researchers about undergraduate and graduate studies.

Social Events: balance your academic experience with game nights, tutorials, watch parties, and more!
These activities foster friendships, encourage collaboration, and build community that endures long after the program ends.
Program Options
Commuter Option: A commuter student travels to campus daily by car or public transportation from as far north as Lompoc and as far south as Ventura. This option is available to local and non-local students who choose to live in Santa Barbara with family for the summer. Commuter students have the opportunity to participate in many social activities with residential students.
Residential Option: A very important component of your pre-college experience is life outside the classroom – living and learning with others. Your residence hall on the UC Santa Barbara campus is not only a place to sleep and study, but where you also will develop friendships with students (residential or commuter) of various cultures, lifestyles, and beliefs.
Residential Student Living Arrangements
Students live in Santa Cruz Residence Hall, which is conveniently located by the Pacific Ocean. The comfortable low-rise buildings are located close to all academic and recreational facilities. Rooms are double-occupancy and feature high speed internet access, ample closet space, wall-to-wall carpeting and a set of furniture for each student, including: beds, study desks and chairs, bookcases, and dresser drawers. Phone hook-ups are available for an additional charge.
In addition to campus amenities, residential students will have access to:
Off-road running trails

Beach access

A television/DVD lounge

Residence hall recreation areas

A laundry room

A Summer Discovery program office, staffed day and night