In order to decide if SRA is the right fit for you, please review the eligibility requirements listed below, explore the descriptions of the research tracks thoroughly to see what options speak to you, and consider attending an informational webinar to learn more. You can also prepare for the application process by reviewing the elements you'll be required to submit below.
Please note that admitted students must be available and committed for the entirety of the four-week program.
Program Dates: June 26 – July 22, 2022

Program Eligibility
All applicants must meet the following requirements:
Must currently be a high school student in the 9th, 10th or 11th grade

Have a minimum 3.6 GPA weighted in UC a-g requirements

Must attend the program in its entirety
The online application includes:
Transcript – You will be asked to upload a high school transcript that shows your entire academic history. You can ask your school or counselor for a copy of an unofficial transcript to submit with your application. It must include the first trimester or semester grades for the 2021–2022 academic school year. Please note that transcripts will be checked and verified before applications are reviewed.

Personal Statement – In a 500 word maximum essay, please tell us why you want to participate in SRA, the reason for choosing the particular research track(s), and something unique about you that you'd like the admissions committee to know.

Short Responses – A series of questions so we can get to know you better. In 150 words or less for each response, we will ask you to tell us:

What do you specifically hope to learn from the track(s) you have chosen?

What skill sets do you possess that will enable you to succeed in the chosen track(s)?

Create a hashtag describing you and/or your life and elaborate on why you chose it.
International Students: TOEFL/English language proficiency exam scores are NOT needed for International applicants.
A limited number of scholarships are available and awarded based on need, qualifications, and availability. Priority is given to California residents. If you are interested in applying for a scholarship, you can indicate your interest within your online program application.
If you are admitted into the program, your guardian will receive an email to complete the scholarship application. Please note that your guardian will be required to submit the following:
2021 Federal Tax returns (e.g., 1040, 1040EZ)

2021 W2 forms (if applicable)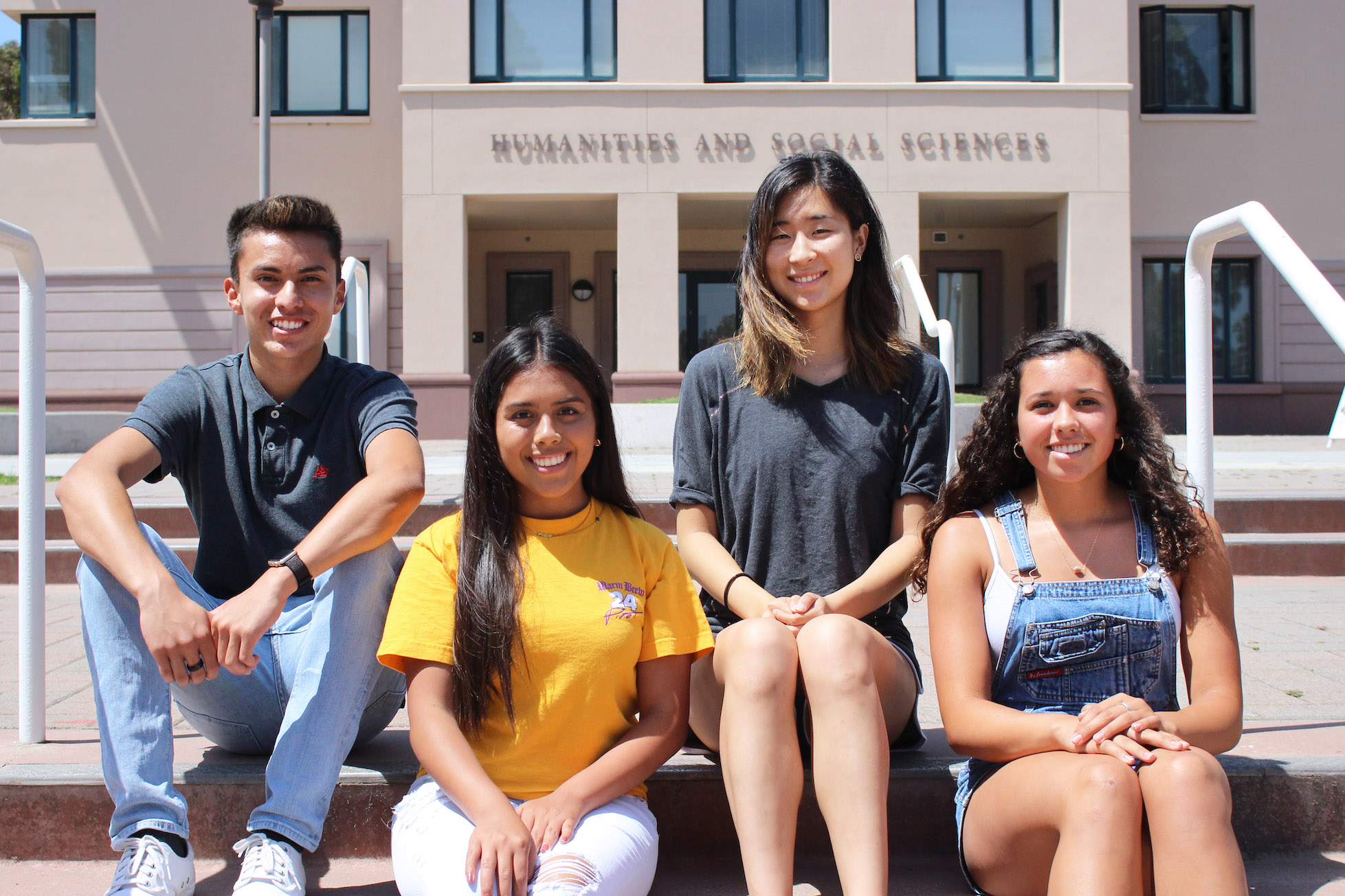 Admission Process & Decision
Students complete an online application.

Completed applications move on to the review stage.

Applicants will receive their admission decision approximately two to three weeks after receiving their completion email.

Admission decisions are made on a rolling basis and communicated via email directly to the applicant.
Contact Us
For more information about the program or to inquire about the application process, please contact: precollege@summer.ucsb.edu