Program Format
Students participating in the Summer Research Academies will earn 4 university credits by taking an interdisciplinary research course that teaches fundamental concepts in the particular track they choose, leading to more specific topics current in the field. Students will learn how to compose a formal research report and gain key communication skills to effectively present findings.
The program kicks off with a required virtual component from June 29 – 30, 2023, designed to introduce students to resources that will support their success. On July 2, students will convene at UC Santa Barbara for a Welcome Event that will jumpstart a four week in-person experience. Starting the first week, students will develop an appropriate research question and build the framework for their project. During the first half of the program, students will participate in specially designed hands-on labs that demonstrate concepts and reinforce principles learned in lecture. In the second half, the focus will shift from labs to investigation and analysis in order to allow students to present their results in a formal capstone seminar at the conclusion of the program.
The general academic component of the program is as follows:
Week 1: 3 Lectures | 2 Labs | 1 Discussion | 1 GRIT talk
Week 2: 4 Lectures | 2 Labs | 2 Discussions | 2 GRIT talks
Week 3: 4 Lectures | 3 Discussions | 2 GRIT talks
Week 4: 3 Lectures | 3 Discussions | 2 GRIT talks | Capstone Seminar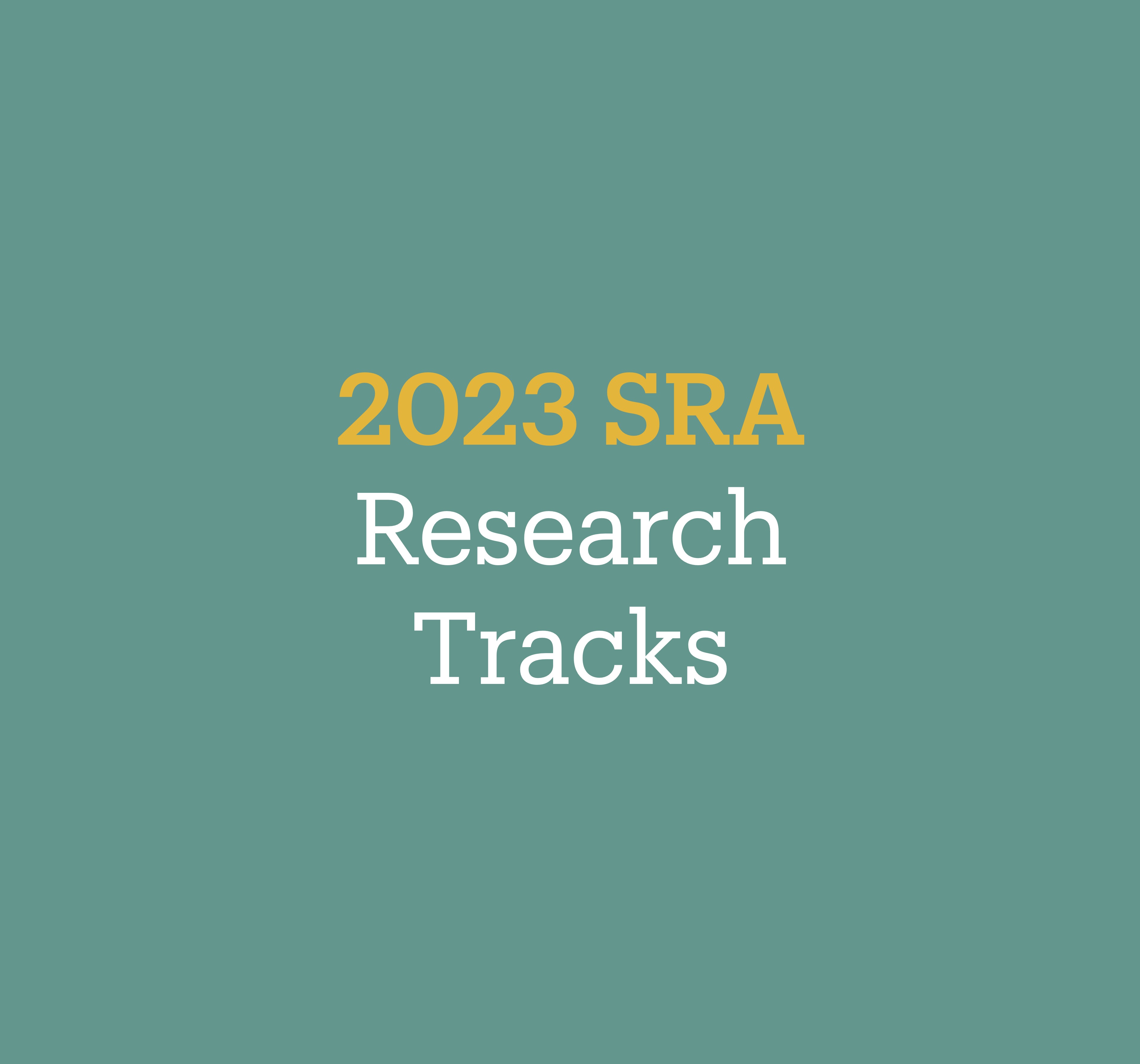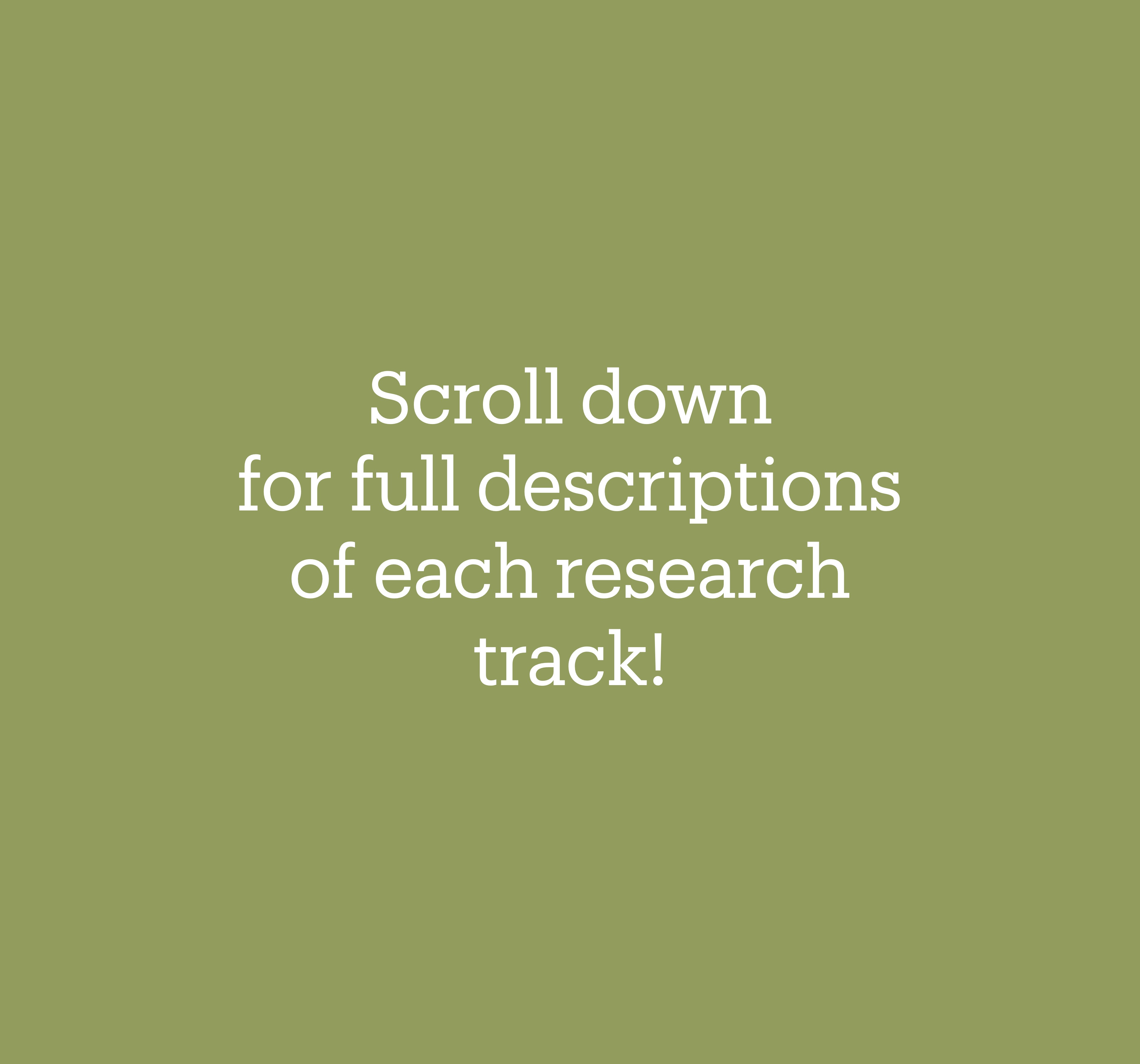 Track Descriptions
Track 1: Divergent Minds & Neurotribes – An Exploration of the Neuropsychological Link Between Genius and Disorder
For too long, individuals with Neurodivergent conditions such as Autism, Tourette's Syndrome, and Schizophrenia have been stigmatized and understood through a skill- and ability-deficit model by both medical professionals and the media. It is only in recent years that psychologists have started to understand the complexity of the molecular and neurological different brain development that underlie these conditions and explain some of the unique strengths present in Neurodiverse individuals. This course will focus on exploring the strengths and challenges of the neurodivergent population, the mental health of neurodiverse individuals, the development of individuals with Autism over their lifetime, and the existing psychological, behavioral, and medical interventions available. Students will gain the ability to examine neurodiverse conditions from Medical and Social Models of Disability. Using SPSS and R data analysis tools, students will conduct research that will contribute to ongoing discussions on how to effectively bridge the gap between neurotypical and neurodiverse communities in our society.
Track 2: Invisible Influences – Decoding Culture and the Ideological Power of Media
Every day, we consume a staggering amount of culture, from blockbuster films at the theater to advertisements on our phones to packaging for household products. Within these ordinary encounters is a complex process of deciphering codes, symbols, and meanings that have been encoded into mass-produced and globally-circulated cultural forms. In this course, students will discover the rich, interdisciplinary field of cultural studies and learn key methods of cultural analysis. They will uncover the power relations that undergird contemporary culture and how the supposedly "natural" assumptions we hold—such as ideas about gender, race, nation, etc.—are socially constructed and culturally reinforced. With units organized across various analytical frameworks such as feminist theory and critical race theory, this course will challenge students to consider the function of culture while cultivating their media literacy and critical thinking skills to reorient their perception of the world around them.
Track 3: Light and Matter – Exploring the Quantum World, from Atoms to Applications
The discovery of the quantum theory of light and matter paved the way for the technological revolution of the 20th century. With this discovery, the span of modern physics applications has rapidly increased, from transistors, memories, lasers, and fiber optics to quantum computers, quantum key exchange, and quantum sensors. However, at the core, the fundamental concepts that enable these technologies are surprisingly similar. Through this course, students will explore the shared origins of the ideas in modern-era technologies. Starting from a hydrogen atom, students begin to study quantum physics and examine subjects such as solid-state physics, nano-electronic devices, optoelectronics, and semiconductor manufacturing that underpin the classical applications of quantum physics. Using hands-on quantum optics experiments, they will investigate concepts such as superposition, entanglement, and projective measurements that underlie the current research in quantum information technologies. Through a research project, students will learn how such seemingly tangential quantum effects can be harnessed to enable novel technologies.
Track 4: Moral Mining – Using Big Data to Investigate Polarization and Moral Depictions
Abortion, climate change, immigration—so many of these modern-day issues polarize us and our communities on a daily basis. While these topics might seem disjointed, separate, and distinct, our uniquely human ability and capacity to discuss what is "right" and "wrong" connects them all. This course will expose students to a variety of theoretical and methodological approaches in the emerging field of moral science through data science. Students will learn state-of-the-art moral mining tools using computational methods and will be presented with current studies on the future of moral effects, which utilize conventional survey-based measures, socio-political indicators online, as well as neurobiological and physiological correlates. The course will culminate with students forming their own research projects, through which they will build skills in Python programming for data acquisition, data cleaning and processing, statistical analysis, and visualization.
Track 5: Tipping the Scales – Confronting Legal Precedents of Landmark US Supreme Court Cases
Affirmative action, voting rights, and environmental protection are three momentous issues that the current Supreme Court is considering. The Court's covert power has become apparent as recent decisions, which have disregarded legal precedents, have shaken some people's trust in the judiciary. Is the Court a deviant branch of our democracy, as some suggest? Should the structure of the Court be changed so that less potential exists for judicial activism? Or is judicial restraint undesirable? In this course, students will learn a range of methodologies for interpreting the Constitution and making judicial decisions. They will engage in debates about judicial authority and analyze pivotal Supreme Court cases. Through their research, students will use an interdisciplinary approach to analyze the most pressing and consequential constitutional law questions today.
Track 6: Decoding the Black Box – Building Trustworthy Machine Learning Models for the Physical World
Machine Learning (ML) is one of the most exciting tools that has been used in recent years to accelerate scientific discovery across every discipline. It has led to a fundamental shift in how we capture data, extract physical insights, and has even changed the scope of hypotheses that can be explored. As a result, ML is now being routinely employed to rapidly screen resource-intensive experiments, uncover hidden correlations in large datasets, and run simulations quicker than ever before. This course will immerse students in the fundamental principles of ML approaches, with a specific focus on how novel approaches can be deployed in emerging fields such as additive manufacturing, materials discovery, non-destructive evaluation, and autonomous experimentation. Through a collaborative research project, students will build their own deep learning model from scratch, learn how to encode physical principles for these models, and explore the endless possibilities of ML.
Track 7: Pain and Prejudice – The Role of Discrimination in Generating Disparities in Health
Health is a product of not only our genes but also the broader environments in which we function. What does this mean for the communities that our society puts at a systemic disadvantage? This course will document the health status of racial and sexual minorities in the United States at various life stages. Students will be exposed to topics including the Black-White infant mortality and life expectancy gaps, as well as suicide risk among LGBTQ+ youth. They also will learn how experiences of discrimination—at both the structural and individual levels—negatively affect health outcomes through pathways such as psychological stress, differential access to healthcare resources, and intergenerational transmission of trauma. Throughout the course, students will develop skills in data processing and visualization using Stata, and immerse themselves in research at the intersection of economics, public health, and psychology.
Track 8: Model Behavior – Using Animal Models to Understand Maladaptive Decision-Making
From picking what to watch on Netflix to choosing how to respond in a life-threatening situation, decision-making seeps into nearly every aspect of our lives. The ability to make an appropriate decision based on previous experiences is commonly impaired in many neuropsychiatric disorders including substance use disorder, affective disorders, and dementias such as Alzheimer's disease. To better understand how these impairments manifest, neuroscientists use animal models that mirror symptoms and biological markers observed in the human population. In this course, students will learn how to interpret and analyze data from animal behavioral paradigms to investigate how neuropsychiatric disorders influence decision-making. Students will understand how immunohistology and microscopy techniques are used to observe changes in biological markers of neuronal cell activity. This course will also explore cutting-edge techniques, like optogenetics and DREADDs, that neuroscientists use to answer questions about decision-making and cognition more broadly.
Track 9: Chasing the Cosmos – A Dive Into Space Exploration and its Legacies for the Future
The evolution of space exploration has shaped the focus of science, politics, and society. Understanding its history is critical as we go back to the moon for scientific discovery and enter a new era motivated in part by a burgeoning private industry. This dynamic course investigates the development of space flight and sciences over the last six decades, including the first satellites developed in the 1950s, private space inhabitation, extraterrestrial robotic science missions, and telescopic projects conducting space-based astronomy. Students will analyze primary sources including technical reports, congressional documents, newspapers, correspondence, and more to examine the history of space exploration and craft original arguments framed by literature from historians, journalists, scientists, and engineers. Throughout the course, students will think critically about space exploration's past and its relation to current efforts to colonize other planetary bodies, create tourism industries, and continuously launch more satellites and deep space crafts.
Track 10: Diagnostic AI – Transforming Healthcare Using Image Processing and Learning from Biomedical Images
Physicians often utilize images for disease diagnosis, from microscopic images of blood samples to whole brain MRI scans. However, early and accurate diagnosis, quantification, and disease monitoring need more than just qualitative assessment. Artificial Intelligence (AI) in medical imaging makes this possible. In this interdisciplinary course, students will learn the mathematical tools and concepts of feature extractions, image registration, segmentation, and classification to analyze images ranging from molecular/cellular imaging to tissue/organ imaging. This course will introduce software tools, imaging modalities, and publicly available image data sources. Students will learn image processing, enhancement, visualization, and advanced deep-learning methods for biomedical applications. Through collaborative research, students will apply AI diagnostic tools to real-world problems such as brain tumor study, cell counting in cancer, and much more.
Competitions and Further Research
After completing SRA, students may wish to share their research experience in a variety of contexts, including but not limited to competitions, college applications, and other academic activities. In order to reference the research conducted during the program, students must receive proper permission from involved parties — their instructor and the Director of Academic Programs. Failure to receive proper permission is subject to legal action. In some instances, it is possible for our students to continue their research remotely throughout the school year, though this must only be done with the guidance and consent of the instructor and the Director of Academic Programs.

For more information or to download the research consent form, please visit SRA Alumni Resources.
Previous Capstone Seminar Programs